This week I read several great reviews of the July 11 Family Planning Summit. Some great reads: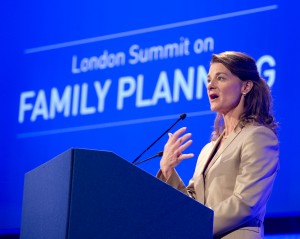 1. The Morning After – An Initial Assessment of the London Family Planning Summit: With a title like that, one has to expect a little sarcasm. A great read, this article by Marge Berer, the editor of Reproductive Health Matters accounts for the good, the bad and the ugly (read as Melinda v. The Vatican; Melinda as the savior of the developing world; and David Cameron's speech, which as Ms. Berer says, "stank of hypocrisy.")
Read more: http://www.rhrealitycheck.org/article/2012/07/16/morning-after-beginnings-an-assessment-fp-summit
2. Opening the gates to a better deal for women: Melinda Gates' stance for contraceptives has to be appreciated. Yet as Leslie Cannold wonders, can family planning be complete without discussions on safe abortions? Or worse still, does this diplomatic omission unfortunately help further anti-choice rumors.
Read more: http://www.smh.com.au/opinion/politics/opening-the-gates-to-a-better-deal-for-women-20120713-221gn.html#ixzz21AKuAIu0
3. Planning for Family Planning – Walking the Talk of the London Summit: In her review, Geeta Bandi-Philips voices her concerns. Will pharmaceutical companies charge too much for contraceptives? Will women's rights be overlooked?
Read more: http://www.huffingtonpost.co.uk/geeta-bandiphillips/planning-for-family-plann_b_1681997.html?utm_hp_ref=tw
(565)