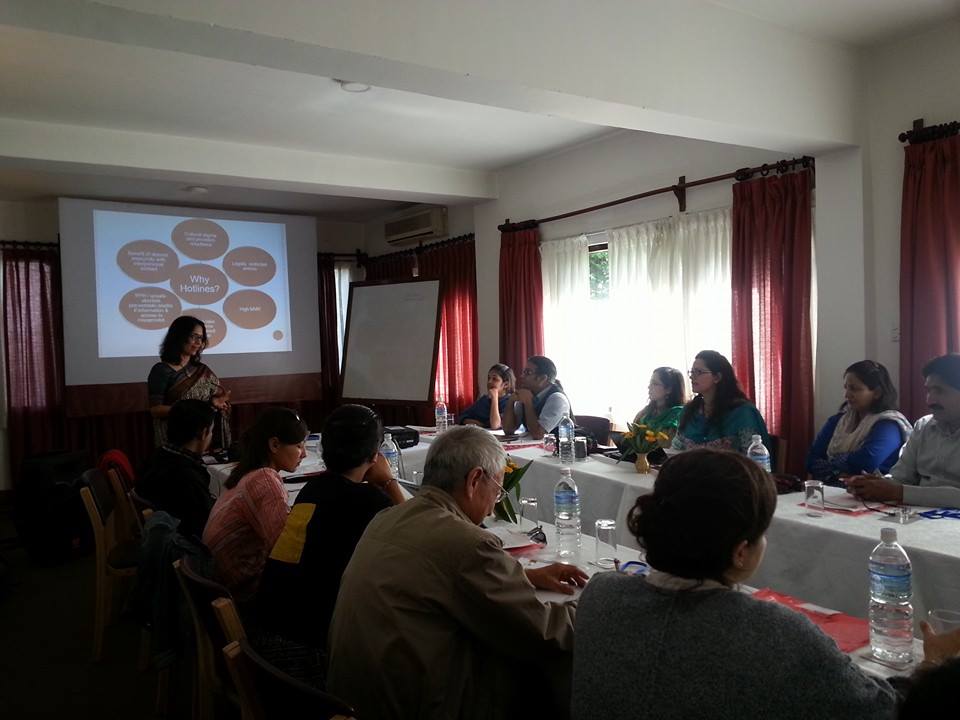 Today we started with the first day of our Experience Sharing of Hotlines and Refreshers Training in the beautiful Kathmandu Valley in Nepal. The workshop started with addressing the most pertinent question- Why Hotlines? Every day thousands of Asian women driven by desperation, poverty and social stigma seek help from unskilled providers, or quacks, to end unplanned pregnancies. In Asia, unsafe abortion accounts for 12 percent of all maternal, or pregnancy-related, deaths and claims the lives of 38,000 women each year, according to the World Health Organization. The hotlines work towards increasing access to reproductive health information through an affordable, anonymous channel, which can maintain confidentiality of the women and can benefit even the illiterate women. While providing information for safe abortion, they make sure that the women have access to safe referral centers/ doctors; said Dr. Shilpa Shroff while introducing the participants to the agenda.
In the next session Rebecca Gomperts and Marlies Schellekens from Women on Web (WoW) spoke about
the Global perspective on Hotlines; their presentation highlighted how hotlines have increased access to (information on) medical abortion in countries where abortion is legally restricted. Marlise also spoke about the Medical Abortion and showed through maps the situation of availability of Mifepristone and Misoprostol in various countries. She further went on to explain how to set up hotlines, groundwork needed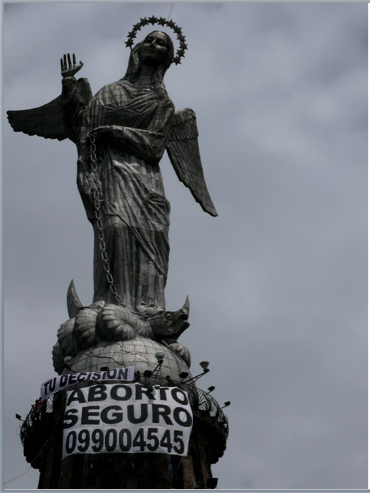 before starting a hotline and the best strategies that have worked to disseminate information on hotlines. Marlise also spoke about evaluating performance of hotlines and the existing challenges. Rebecca introduced the participants to the Safe Abortion with Pills Application developed for Android phones.
After the tea break Dr. SP Choong spoke at length about the Contraception methods and post abortion Contraception; he introduced to the participants various contraceptive options that are available and the pros and cons of each method. Dr. Choong also spoke about Post abortion contraception after surgical abortion, after medical abortion and post abortion follow up and care. His presentation instigated interesting discussion on the unmet need for contraception, situation of PAC and role of counselors in providing contraceptive related information.
After Lunch we watched the ASAP film ' From Unwanted Pregnancy to Safe Abortion' after that we moved on Problem Solving- Clinical, programmatic and Counseling. Each participant was asked to share with group the problem or challenge that they face while operating the hotline, each issue was discussed in detail by the group and an attempt was made to collectively resolve the issue and share best possible solutions based on their experiences.
We ended the day with watching TaMa Ba a film made by Youth Champion Sarah Jane and Vessel a film that focuses on Dr. Rebecca Gomperts' work with her organization 'Women on Waves', as she sails a ship around the world and provides abortions at sea for women who have no legal alternative.
To know more about what is happening at our four day training keep reading!
(843)