The term "Hegemony" came from the writings of Karl Marx and was conceptualised by Antonio Gramsci (1891-1937) a Marxist social philosopher. He theorised that one social class can manipulate the system of values and practices of a society, in order to create and establish a ruling-class worldview that justifies the status quo of their
domination of the other social classes of the society.
Simply put, a hegemony is a system where one ruling social group or state rearranges a system to suit its position.
We see it in action every day!
When we are taught in school about the World Wars where only a handful of countries from the global North waged it. When we are told that Britain was victorious without ever being told about the millions of soldiers from Asia and Africa who died on the war front as part of the British Army.
When General Colin Powell was asked about the number of Iraqi people who were slaughtered by Americans in the 1991 "Desert Storm" terror campaign and he said, "It's really not a number I'm terribly interested in." and the number was 200,000 people!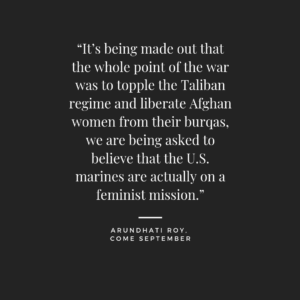 When motherhood is naturalized and glorified to such an extent that choosing to not be a mother is seen as a sin and a moral downfall of the highest order, to be punished by being outcast or even dead.
The hegemony of heteronormativity is a relatively recent phenomenon if one were to look at older cultures and traditions where gender fluidity and sexuality spectrums have always been recognized. The domination of the feminine and masculine stereotypes gradually made non-binary spaces smaller and more difficult to access.
It is interesting to note that even within the queer community there is inequality. One hardly hears of lesbians or asexuals as much as one does of gays. One rarely sees queer women in drag or telling people how to dress while one sees queer men doing it on primetime TV.
In recent years the efforts of the LGBTQI community have paid off and the stigma has reduced in many ways. Their increasing visibility and solidarity has seen the system is working to bring them 'back into the fold' so to speak.
The increase in the number of countries legalizing marriage is a case in point. IN the last decade over 30 countries (including Nepal) have passed laws that allow non heterosexual couples to be 'joined in holy matrimony.'
Of course one would want to question if this 'holy matrimony' is a good thing even for heterosexuals and I worry that in all this celebration of gay marriage we have lost out on the chance for heterosexuals to escape those binds! (Not that I want to rain on anyone's parade.)
All of us are working in our own ways to break the iron grip of the hegemon—whether we want access to safe abortion, we want to stop trafficking for sex work, prevent child marriages, give everyone access to sex education, accept non heterosexual individuals and relationships or integrate people living with disabilities.
What we are all trying to do is question the 'normal' or the normative frameworks and step back when we are told this is how it is and ask 'but why?'
We all want to change things from the way we have forever been told is the right way, the best way, the only way.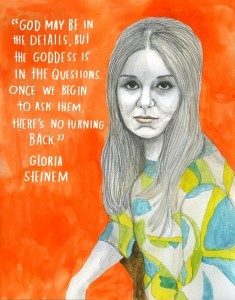 Since the hegemon is the power that benefits most from the existing world system, the hegemon has the greatest stake in keeping that system functioning.
As this blogger says "Over time, we become what we do. The longer we accommodate injustice, the better we become at accommodation. This allows those closest to the hegemon to dictate the terms of our resistance in relations contained within concentric circles spreading away from the center of power."
In feminist terms, the 'personal is political' refers to the theory that personal problems are political problems, which basically means that many of the personal problems women experience in their lives are not their fault, but are the result of systematic oppression.
According to the blog Feminism 101, "the theory that women are not to blame for their bad situations is crucial here because women have always been told that they are unhappy or faring badly in life because they are stupid, weak, mad, hysterical, having a period, pregnant, frigid, over-sexed, asking for it etc. The personal is political proposes that women are in bad situations because they experience gendered oppression and massive structural inequalities."
The world has seen every so often a gathering of voices and a surge in political discourse around so many issues where the political decisions had deep personal repercussions—not only in how one led one's life, but even in whether one's life was in danger from one's choices.
We have seen this in the past with the movements against apartheid, for abolition of slavery, for the rights of workers. We have seen this recently with the campaigns for gay rights, including gay marriage and equal civil rights and liberties. We have seen the Occupy movement where the politics of financial policies led to ruin for the 99% and whose personal lives were deeply affected. We can see this now when the push back against safe abortion access is taking place at every level.
With the gay rights movement there has been an increasing emphasis on 'coming out' and perhaps it is time for more women to also 'come out' and speak about the abortions they have had or needed to have.
Often women question the need to share these personal details, but questioning these in public helps to break years of silence and stigma, and create support for other women who might be in similar situations.
Dr. Darcy Sterling writes about the advantages of coming out in this article published in the Huffington Post, "You do not live in isolation from the world. You have a fundamental obligation (as we all do) to make this world a safer place for the youth of our planet. Your personal choice to come out has a larger implication: It's a political statement. So if you can't find the strength to do it for yourself, do it for the kid in Tennessee who sees no "normal" role model of gay life because… so many people value "privacy" above social obligation."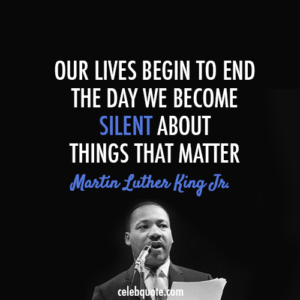 Akiba Solomon states in her thoughtful piece, "While considering the fortieth anniversary of Roe v. Wade, I've been thinking about Angela Davis's 1988 essay "Sick and Tired of Being Sick and Tired."
In it, she wrote, "Politics do not stand in polar opposition to our lives. Whether we desire it or not, they permeate our existence, insinuating themselves into the most private spaces of our lives
Privacy does matter. Yet, within these private stories lies the ammunition we need to break free from years of systematic oppression.
The stories of women who either continued their unwanted pregnancy for fear of punishment, or risked their lives to terminate one, or fought hard to find safe abortion will reveal the several nuanced barriers that have been
deliberately placed over the years through political, religious and patriarchal systems.
So maybe it is time for all of us to come out!! All of us who do not fit in with the stereotypical ideal that is dictated to us and who do not want to cut off parts of ourselves in order to fit into the moulds created by thousands of years of feudal, patriarchal religious and cultural systems.
Maybe someday we can all be loud and proud no matter what our identity and finally we can escape the confines of the prison of our birth and be who we are meant to be!
Adapted from an earlier blogposts
(68)