FACT 1:
This day has been observed by the UN and its agencies since 1989. The original idea was to highlight the 'problem of overpopulation' but the themes have been broader in the last few years.
FACT 2:
This year the theme is the issue of adolescent pregnancy. Teen pregnancy is not a problem only in developing countries. The infographic below shows the incidence of teen pregnancy in the USA.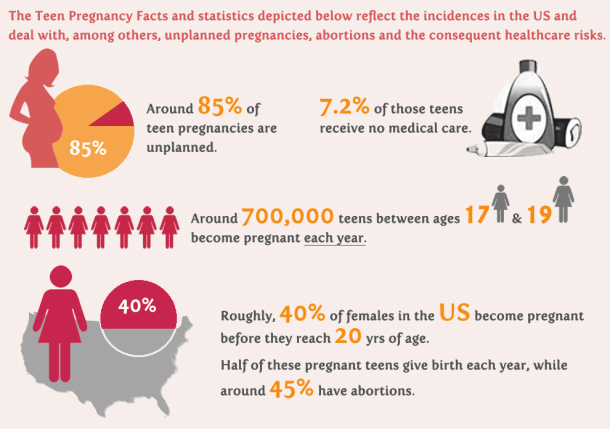 FACT 3:
About 16 million girls under age 18 give birth each year.
FACT 4:
Another 3.2 million undergo unsafe abortions. This is partly because their access to safe abortions is highly restricted. The infographic below shows what happens when abortions are restricted or banned. The numbers in the image include women of all ages.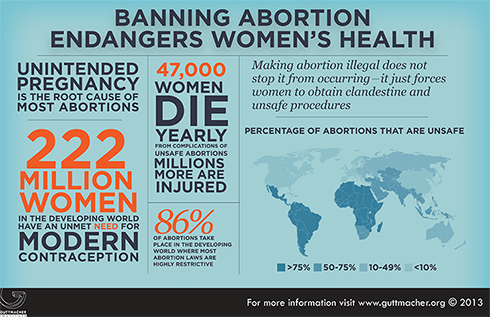 FACT 5:
Half of all adolescent births occur in just seven countries: Bangladesh, Brazil, the Democratic Republic of the Congo, Ethiopia, India, Nigeria and the United States.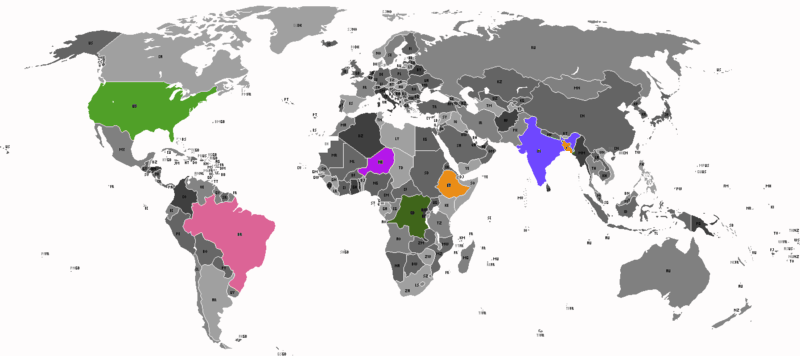 FACT 6:
Almost 90 per cent — of the pregnant adolescents in the developing world are married. Here's an excellent video that shows what happens if girls get married very young.
But for far too many of these girls, pregnancy has little to do with informed choice. Often it is a consequence of discrimination or sexual coercion. Here's an infographic from the USA.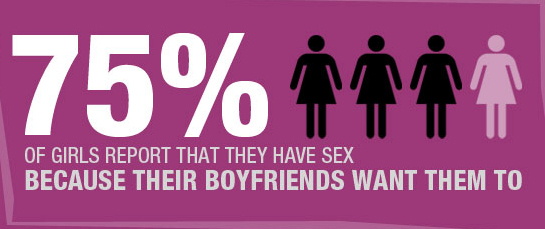 FACT 7:
Although adolescents aged 10-19 years account for 11% of all births worldwide, they account for 23% of the overall burden of disease due to pregnancy and childbirth.
FACT 8:
Many health problems are particularly associated with negative outcomes of pregnancy during adolescence. These include anaemia, malaria, HIV and other sexually transmitted infections, postpartum haemorrhage and mental disorders, such as depression.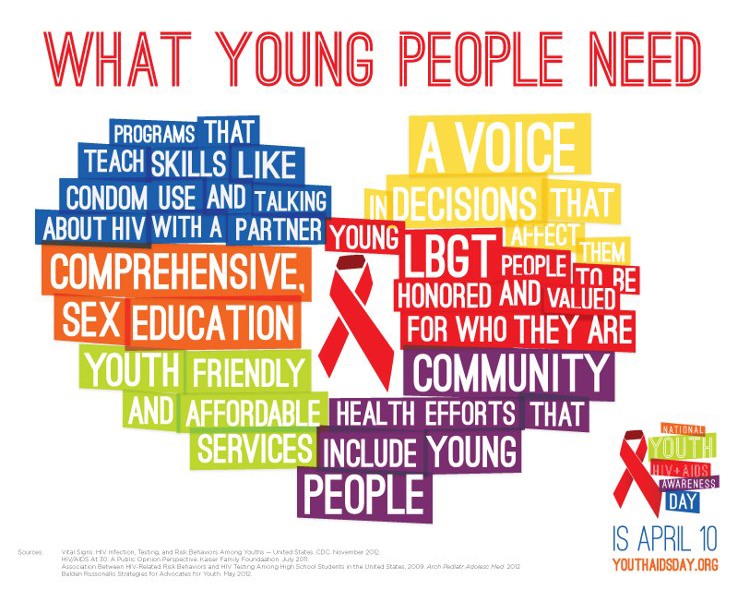 FACT 9:
Up to 65% of women with obstetric fistula develop this as adolescents, with dire consequences for their lives, physically and socially.
FACT 10:
Adolescent pregnancy is dangerous for the child. Stillbirths and death in the first week of life are 50% higher among babies born to mothers younger than 20 years than among babies born to mothers 20–29 years old.
Here's a video in which Hans Rosling explains how better child care is key to reducing population growth, and improving the quality of life for all.
You can also read this article in Farsi, thanks to ASAP Youth Champion, Nikzad Zangeneh! Read it on Fair Family Law's website.

(1313)