Subscribe to Blog via Email
Join 4,388 other subscribers
Do You Need An Abortion?
You can find safe, online help at Women On Web.
There are local hotlines in Bangladesh, Indonesia, Pakistan, and Thailand. Click here for details.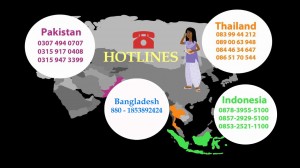 We Recommend:

Kumari, a Feminist is a blog about SRHR for Youth People in Nepal. Written by Shreejana Bhajracharya, ASAP's Youth Champion, the blog raises critical questions on young people's reproductive choices.

ASAP's Steering Committee Member Phan Bich Thuy runs this very successful blog which discusses everything from gender and sexuality to safe abortion in Vietnam.
Recent Posts