To commemorate the 40th Anniversary of Roe v. Wade, this blog is part of a series profiling a new generation of activists working to destigmatize abortion and ensure access to safe, affordable abortion care. This article was published originally by Reality Check in partnership with Advocates for Youth. We are republishing it because their different attitude and approach resonates with young activists in Asia, and many of ASAP's youth champions!
Nearly two years ago, I was sitting in our conference room, and I was frustrated. We all were. We were discussing the unprecedented number of anti-abortion bills being proposed—and passed—in state legislatures around the country: waiting periods designed to harass women, unnecessary clinic regulations, parental notification laws, among others. We were watching anti-choice legislation replicate from state to state in real time, knowing that these laws would have harmful consequences in the lives of real people, especially young people.
We were tired of only playing defense. We had to find a way to meet this challenge head on.
We wanted a new approach to activism on abortion issues that was pro-active and on our own terms. We wanted something that would make young activists visible, within the movement and beyond. We wanted to hear about the experiences of the people who had been a part of this movement for decades. We wanted to find a way to give voice to contemporary experiences with abortion. And we wanted to honor the complexity of people's lives. Ultimately, we wanted a new conversation—one that didn't focus on the politicized debate around abortion, but focused on people.
Our answer was the 1 in 3 Campaign.
Storytelling has always been a powerful tool for social change. In fact, young activists in a variety of movements were already sharing their personal stories as a large scale organizing strategy. From Dreamers working on immigration issues, to survivors of sexual assault, to LGBT activists fighting for equality, young people were speaking their truths and sharing their lived experiences as a way of shifting how the public understands often polarizing social issues. By sharing their stories, these young people were creating spaces where we as a society could think about issues in terms of people's realities and not political debates.
Stories dispel myths, break down stereotypes, humanize issues, and invoke empathy and urgency, inspiring people who heard them to take action. And each of these movements helped create a role for allies that propelled their causes far beyond only those who had personally been affected.
The issues may be different, but we knew there was an opportunity to adapt lessons from these progressive movements to build social support and acceptance for women's experiences with abortion.
Since the 1 in 3 Campaign launched in September of 2011, I have been moved by people who have shared their stories with the Campaign. And I have been inspired by the way that young people – from Michigan to Texas to Kentucky to New York – have been empowered to make this campaign their own.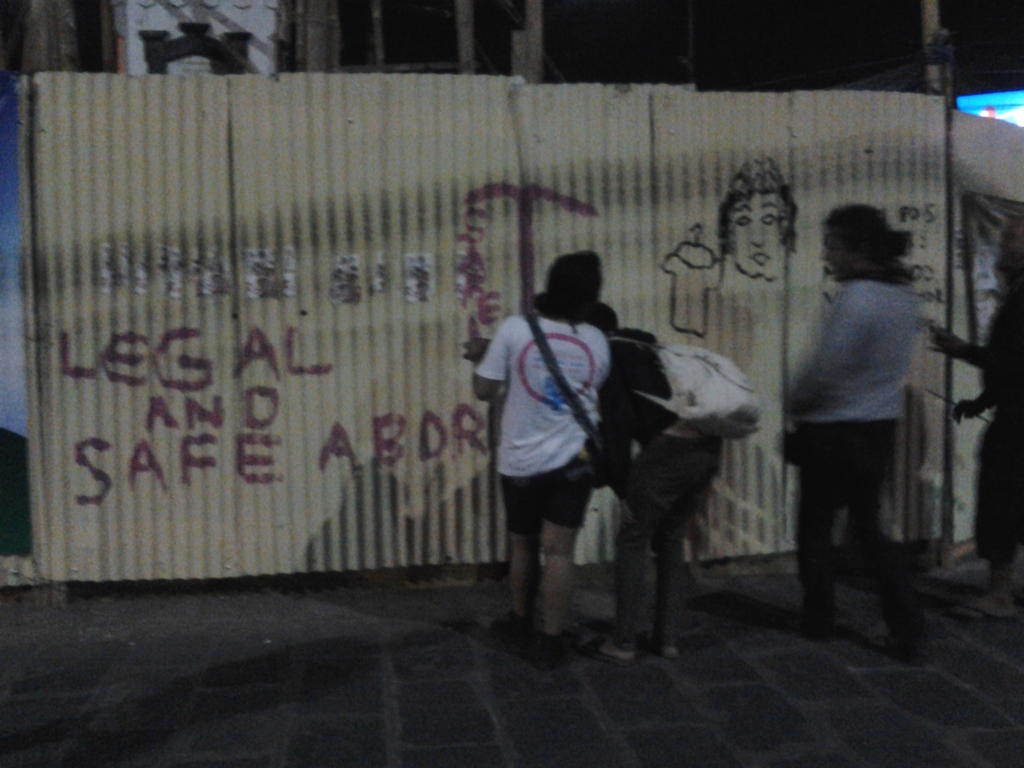 Youth activists have been at the heart of the 1 in 3 Campaign, making it their own on campuses and in communities across the country. They have started conversations about abortion with friends, family members, teammates, and sororities. They have shared stories from the campaign to build support in their communities to ensure access to abortion care. They have created new opportunities for activism, sharing their own stories, building strong relationships with local abortion providers, volunteering as clinic escorts, and raising money for local abortion funds – all while standing strong against misinformation and opposition at every turn.
In honor of the 40th Anniversary of Roe v. Wade, we are delighted to partner with RH Reality Check to feature a series of profiles of student activists who are leading a new generation of activism on abortion. Many of these activists are participating in the 1 in 3 Campaign, but they are far from alone. Young people all across the country are standing up to ensure that everyone has access to safe, affordable abortion care. Their work extends beyond any one campaign or any one organization. They are activists and artists and clinic escorts and educators and doulas and lawyers and providers.
Young people are leaders in this movement—and it is an honor to work alongside them each and every day.
(380)