It's 15 days to September 28, the International Day for the Decriminalization of Abortion!
We are continuing to add endorsements to our crowdsourcing map, and today we've mapped the organizations and activists who support the International Campaign for Women's Right to Safe Abortion, from Australia, New Zealand and the Pacific Islands.
Below is a screenshot of the map. To see the entire map, click on this link: https://campaignendorsements.crowdmap.com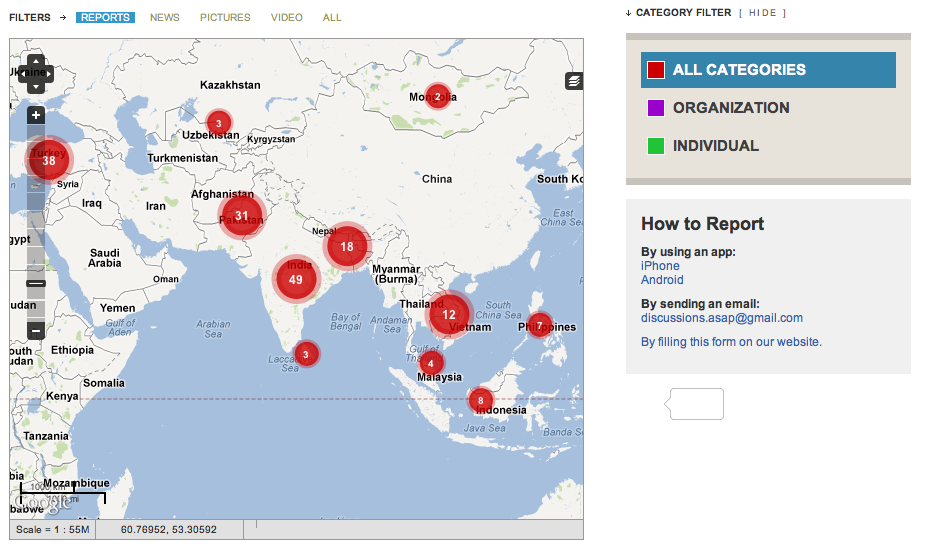 The International Campaign for Women's Right to Safe Abortion was launched earlier this year to unite pro-choice organizations and women's rights advocates across borders and strengthen our demand for access to affordable and safe abortion services for all women, irrespective of their religion, nationality, economic standing, or marital status. Please read more about the campaign on our website: http://asap-asia.org/why-join.html
To join these organizations and independent activists, please fill out this form: https://www.surveymonkey.com/s/CHH62F5
You can also add yourself to the map after signing this form. Just click on the "submit a report" button on the map, and fill out the form. It has only four required fields. You'll become visible as soon as we approve your submission!
So, do join in and add your voice to our demand: safe abortion for all women worldwide!!
(383)