Blogs By Youth Champions
Abortion should be a women's right other than a contraceptive method or a population control tool!
Talking about Population Policies and its impact on abortion rights in China
-Yu Yang, Youth Champion
As a Chinese youth champion of ASAP, people once asked me: since abortion was already legalized a long time ago in your country, what are you guys advocating for?
The answer is that: we are worrying about the absence of a rights- based environment, which means abortion was considered as a contraceptive tool for women, a useful population control method for the government, instead of a treasured right of women. As a result, abortion might be influenced by policymakers easily.
If we want to discuss about the dynamic relation between population polices and abortion in China, it's good for us to look into both the current situation and history of abortion first.
As you may already know, abortion has been legal in China since 1953.
One can easily get a medical abortion by prescription or in the black market, across the country. There are also numerous providers, both public and private, who are providing safe abortion services to the women who need it. The difference is the public providers offer abortion to pregnant women within 27 weeks, and the price is always lower. However, we find that many Chinese women, especially young girls, prefer to consider abortion as a way of contraception method rather than a right they deserve.
So you will see China has might the highest retake rate of abortion in the world. Many young girls suffered a lot, both physically and mentally, from the unrestricted re-take of abortion and lack of information about regular contraception.
Furthermore, not only the public but also the government has never consider abortion as a right and choice of women other than an efficient birth control tool. Because after it was legalized in the 1950s, abortion access did not really become common until the government began to enforce a one-child policy to stem the population growth.
Carry out family planning, implement the basic national policy – 1986 
So people might say that the situation of abortion in China is kind of weird: while safe and legal abortion is everywhere, the public never think that abortion should be an inalienable right of women, instead of a tool for unwanted pregnancy and a governmental tool of population control.
That means the absence of abortion rights which could allow the government to easily rewrite current unrestrictive laws and regulations without any public opposition, just because there is not awareness of that.
Then the question arises: if population policies change, what kind of impact would we see on abortion in China? It is apparent now that after decades of China's one-child policy, the policymakers realize that the country's population is getting old.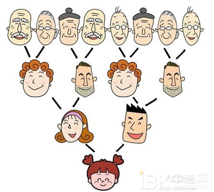 –China recorded its lowest birth rate in almost 60 years.
–New data shows the number of newborns in China dropped to 15.23 million in 2018 after also decreasing in 2017.
–The birth rate fell to 12.43 births per thousand people in 2018, down from a record of 12.95 in 2016.
Obviously, more children would be vital if the country is going to maintain economic growth. So we might understand that the government must take a corresponding population policy action.
Although there are not any official laws or regulations, except for 2-child policy, we can still find some "interesting changes" happening here, which indicate the anticipation of a baby boom in the near future.The National Health and Family Planning Commission of China was renamed to The National Health Commission in 2019. Maybe some one-child policy enforcers have switched roles to encourage women to get pregnant.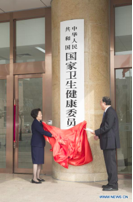 China inaugurates national health commission-2018
Also, an official guide of Providing High Quality Contraceptive Service to Women Who Had an Abortion, was published by NHC in 2018, defining abortion as a measure of remediation for unwanted pregnancy.
This guide writes: Since the Induced abortion, especially repeated practice, is harmful to women's fertility and SRHR, we are making this highly efficient guide of contraceptive methods for women who had an abortion, to protect their fertility and physical and psychological health.
The statement of RIGHTs was missing.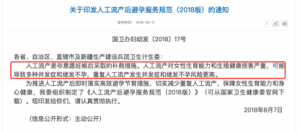 People's Daily, the Communist Party's largest official newspaper, devoted a whole page to the issue entitled "Having children is a family matter but also a national matter" in 2018.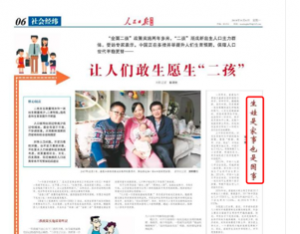 The All-China Women's Federation, the official organization of the women's movement, launched the propaganda event: Looking For The Most Beautiful Family, supplanted by a celebration of traditional family values and natural women roles of daughter, wife, and mother.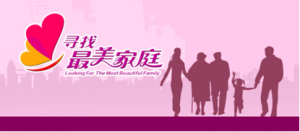 The stamps also showed an interesting hint. Before the one-child policy was abolished, China issued Year of the Monkey stamps featuring two baby monkeys.
In 2018, the year of the pig, the government released a parent pig couple and three piglets.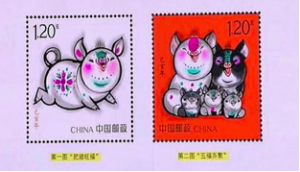 Of course, we can't just simply say that those examples are predictors that the government will make the so-called "pro-life" stance (different from the Christian-led one) into a restrict law or regulation.
However, there are still many people worried about this kind of the corresponding rise in pressure on women to have more baby, because one-child policy did use abortion as a tool for population control. They are wondering if population planning goes back to coercive times in the future, then what will happen to the abortion access in the country?
Although my country has some of the least restrictive abortion law in this world, that has nothing to do with state support for women autonomy.
Abortion, supposed to be a right of women, becomes a tool, which always coincides with policymakers' will.
During the one-child policy time many couples were pressured or even forced into having abortions. Although those extreme cases are almost non-existent now, one would still argue that the incoming demographic crisis could also push abortion into a wrong direction.
Will freely chosen abortion be somehow regulated, with hurdles such as spousal approval, doctor's approval, mandatory waiting periods, and required counseling?
As long as the government's firm control on governing fertility remains, people still hold reason to keep the worry. That's why we, safe abortion advocates, should tell every single woman here: abortion is your choice, right, should never be controlled by anyone else.