– By Neelam Punjani, Youth Champion Pakistan
---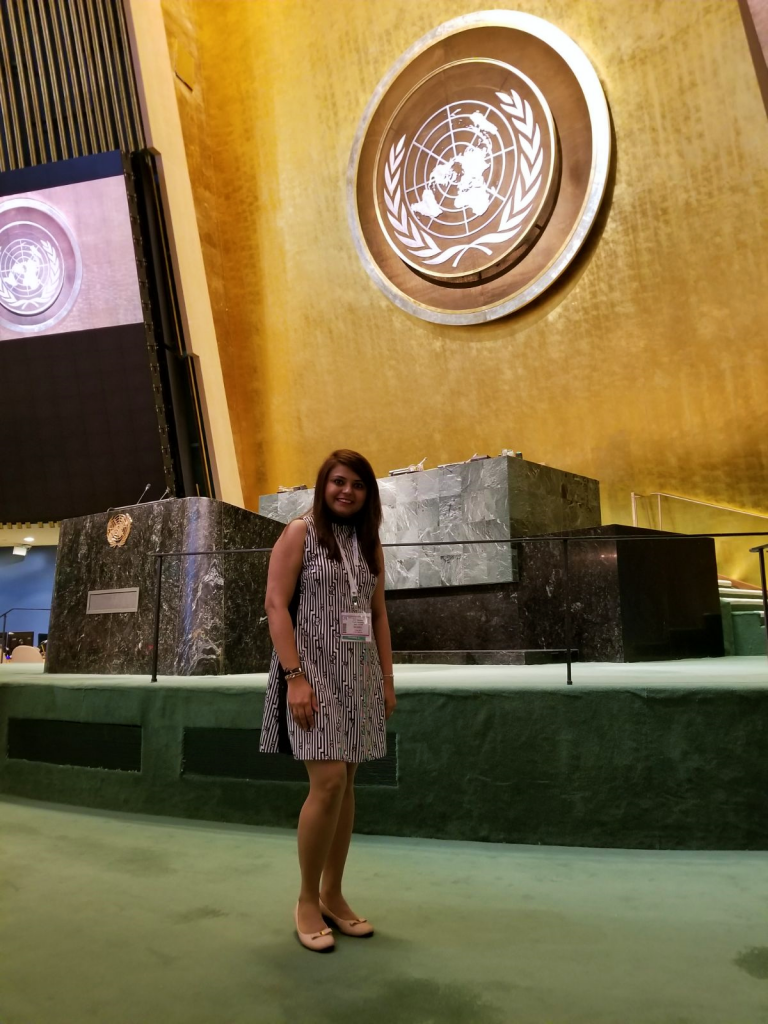 I am very grateful that I had the opportunity to participate in the 20th session of the Youth Assembly at the United Nations as a Youth Delegate. It was a truly transformative experience. The Youth Assembly at the United Nations is a forum where youth leaders can learn innovative strategies and fresh approaches to enrich their work in achieving the Sustainable Development Goals (SDGs). The 20th session of the Youth Assembly proved to be one of the biggest Youth Assemblies to date with the attendance of more than 1,000 young leaders from over 100 countries across the globe.
During my four days at the United Nations, I was profoundly inspired by the dynamism and enlightened thinking of the dignitaries at the splendid General Assembly Hall. I was completely fascinated by opening remarks by Biana Kovic, Executive Director of Friendship Ambassadors Foundation. She encouraged youth delegates to work together towards achieving the SDGs and inspired us to continue along the rewarding path of service. Additionally, at the end, she gave a powerful message as a slogan "I act, we impact "which means how an individual act by young people can become the driving force for a change in future.
The journey started with the guided tour of the United Nations followed by the opening ceremony. Throughout the conference, I attended multiple workshops. The few workshops that stood out for me and that I found most helpful were "Microsoft YouthSpark: makecode.com", "Technology as a Force for Inclusion" both led by Microsoft, "Power Differentials: How to Reach the Most Vulnerable" led by BRAC and "Opportunities in Technovation" to create the world we want and achieve gender equality" led by UN-Women. All of these workshops offered very valuable knowledge that I will use in practical work.
This was an incredibly rich experience that helped me grow professionally in several ways. The knowledge, connections, and inspiration that come from attending events like this could not be more valuable. The Youth Assembly not only provided me a platform as a youth to engage with the United Nations and other key players in sustainable development, but was also an opportunity to make new friends, meet with various collaborators, mentors, and partners. These events help to keep us grounded while exploring new possibilities in our line of work.
I can honestly say I would not have had the opportunity to learn so much and establish so many new contacts without the scholarship offered to me. I would like to thank Packard Foundation, Pakistan for providing me with such an opportunity. The learning I gained from the youth assembly conference is going to stick with me for all my life. It was a privilege to have attended the Youth Assembly and an honour to speak alongside such distinguished and dedicated global change makers.
(336)