We are discussing hegemonies this month, and so here is the story of a woman who defied the dominating ideologies of her time, and stood up for what she believed : Shibahara Urako, one of the most prominent feminists of Japan. 
We would like to thank Sumie (Asatori )Iwatuki and Fumi Suzuki of Space Allies, Japan for contributing this article to ASAP's blog. 
"I stand for justice for women, welfare for the powerless, and a clean government."

 – Shibahara Urako (1887-1955 )
Shibahara Urako got her nursing license after the death of her father who adamantly believed women needed no formal education. Married and divorced from an obstetrician-gynecologist, she became a midwife and a leader in public health. She learned about the problems of repeated childbirth while giving lectures to and talking with women in Hiroshima.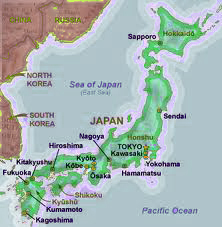 Deeply involved in the movement to improve the lives of fishing villagers in Hiroshima Prefecture, she organized a young maidens' group and a Buddhist women's group, and won villagers' confidence.
When the Rice Riots erupted in 1918, Urako succeeded in the mission, entrusted by the villagers, of negotiating the procurement of rice at reasonable prices.
The local elite respected her work enough to convert an old schoolhouse in 1921 for her to use as her residence and workstation, in which Urako set up a retreat for pregnant women.
However, the local elite began to distance themselves from Urako about 1926 when she learned that the mistress of the Mayor of Hiroshima committed suicide because she had been refused financial support for her childbirth.
Urako then worked in Osaka on founding the Japanese Association for Birth Control and on disseminating birth control information and device, which was illegal at that time. Urako believed, unlike most birth control activists then, that abortion was necessary as a last resort for women to control births, and actually performed it. She was indicted in 1933 for the crime of abortion and received probation. That did not deter her from meeting women's needs for abortion, which got her thrown into jail for a year.
Upon release, she continued performing abortions semi-openly during wartime under the state's pro-natalist policy. Thus, Urako paved the way for the liberalization of birth control and abortion after the war.
Adapted from "Sisters! The Women's Calendar 1997", published by Workshop for Women "Jo-Jo"
(513)