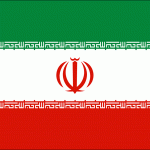 The following articles describe the recent trends in abortion in Iran. In these publications, the authors delve into the reasons for which women seek abortion, and also talk about the demographic groups that are most likely to seek abortion services. Stories and trends from Sanandaj and Tehran are particularly explored.
International Family Planning Perspectives
Sept. 2008, Guttmacher Institute:
In Iran, where abortion is severely restricted by law, married women aged 15–49 have an estimated 73,000 abortions per year, according to a recent analysis of nationally representative data.1 This translates to 0.26 lifetime abortions per woman. However, the abortion rate varies widely among Iran's provinces, depending largely on regional levels of religiosity and modern contraceptive use.
Read More: http://www.guttmacher.org/pubs/journals/3414708a.html
Kurdish women's stories of abortion in Sanandaj, Iran
July 2012, Journal Of Public Health and Epidemiology
The purpose of this study was to explore the reasons why Kurdish women wanted to terminate their pregnancies, the methods used to induce the abortions, and their experience after abortion. The methodology for this study used a descriptive qualitative design. Five women with history of at least one induced abortion were interviewed in-depth for their abortion experiences.
Read More:
http://www.academicjournals.org/jphe/PDF/pdf2013/May/Ebtekar%20et%20al.pdf
Induced abortion in Iran: prevalence, reasons, and consequences
Sept-Oct 2102, Journal Of Midwifery and Women's Health
The aims of this descriptive study were to determine the prevalence of illegal induced abortion among participants, the factors that influence decision making to have an abortion, and the health consequences of abortion in Iran.
Read More: http://www.ncbi.nlm.nih.gov/pubmed/22954079
The Incidence of Induced Abortion in Tehran, Iran: Current Levels
September 09, 2010 , To be Presented at the Population Association Of America

The lifetime abortion rate in Tehran is estimated to be one per six married women of reproductive age, and about 9 percent of pregnancies end in abortions. Annually, 11,543 abortions are estimated to be obtained by married women of the reproductive age in Tehran. The mean age of women at abortion is 33.5 years. The probability of abortion is higher among women who are less religious, wealthier, employed, and among those who are childless or have two children. Findings suggest the existence of a male imposition in seeking an abortion.
Read more: http://paa2011.princeton.edu/papers/110320
(532)