– By Tessa Moody, 6th year medical student, Adelaide University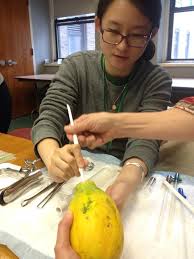 It was an insightful and empowering experience to be involved in the "Papaya Workshop" – a hands-on activity designed to educate medical students and practitioners about manual vacuum aspiration and D&C as safe termination techniques.
The session was led by Dr Ea Mulligan – director of the Pregnancy Advisory Centre in South Australia. Dr Mulligan began with a short presentation on the procedures, to give some context to the practical session; indications, precautions, and the techniques were explained.
The practical session followed, and was supervised by a group of medical practitioners who routinely provide abortion services, and were experienced in the procedures. Each participant in the workshop had access to a papaya as a model uterus, and had a chance to practice vacuum aspiration and D&C using the standard equipment for each procedure. Participants could ask for guidance from the roaming doctors as needed, who were available to answer questions and refine techniques.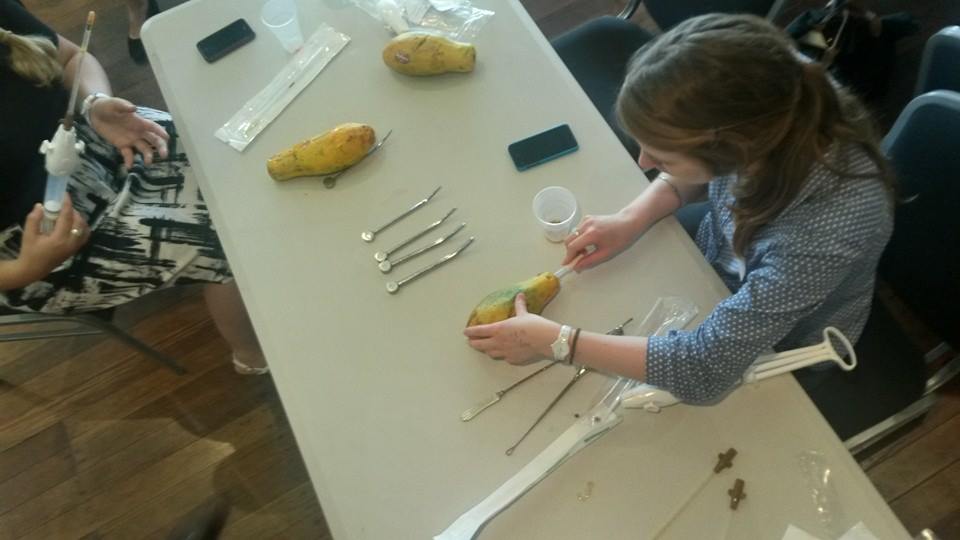 The session demystified and destigmatised the common termination procedures. Participants were initially very cautious (being extra careful not to 'perforate' the papaya uterus – an accident that we were alarmed to discover could be done quite easily!), but gained confidence in the techniques under the supervision of the tutors.
Earlier in the week, the Children by Choice conference discussed the issues of poor access to abortion services in Australia, particularly in rural areas. The facts about minimal providers, too few facilities and restrictive laws were undeniably disheartening. However, it was uplifting to be exposed to the basic procedures, and imagine that it would be an entirely achievable goal to train more willing medical practitioners to become safe abortion providers.
As a pro-choice medical student, I found the workshop empowering; it allowed me to consider that I could one day develop these skills further, and ultimately assist women facing an unplanned pregnancy. Additionally, it was a privilege to be in contact with doctors who support women's choices and provide abortion services – it was heartening to talk with these role models, and learn from those who are passionate about caring for women and protecting their choices.
(871)