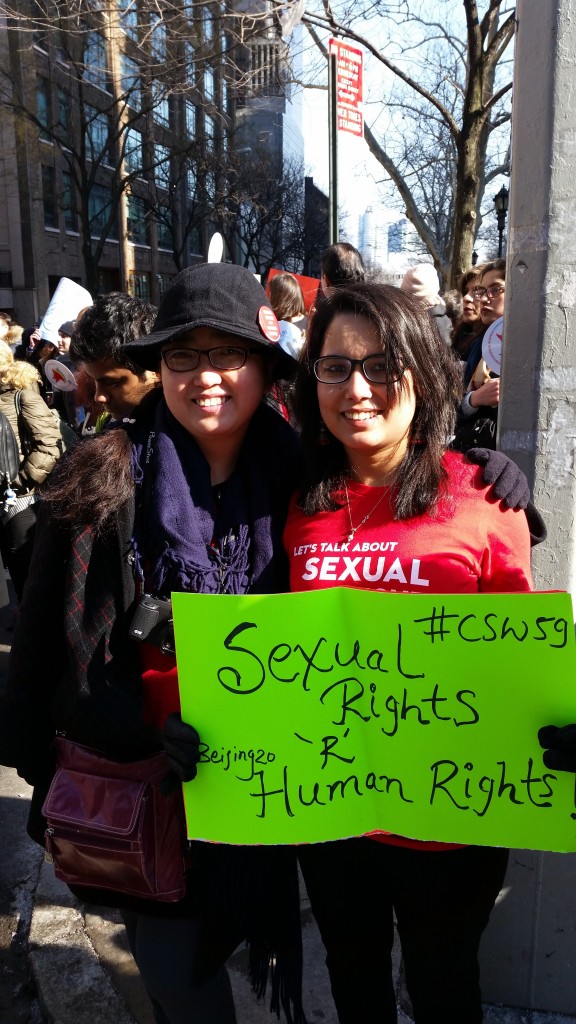 If you can dream it, you can do it: Walt Disney
My journey as youth champion took a new turn when I got this opportunity to attend Asia Pacific conference on gender equality and women's empowerment held in November. I am grateful to my mentors from Asia Safe Abortion Partnership (ASAP) for nominating me to that conference.
I coordinated a project called "YOUNG WOMEN FOR CHANGE" which was funded by IWHC and organized by the Midwifery Society of Nepal (MIDSON). The main objective of this project was to facilitate the engagement of young women in Beijing20+ and further strengthen the country position in 59th Session of commission of status of women (CSW) especially on SRHR. As a part of this project we conducted a first young women caucus in Nepal, where around 60 young women working in the field of SRHR participated and provided their expertise opinion on the needs and issues surrounding SRHR of young women particularly of that of key affected young population. We developed a position paper where we highlighted the need of young women followed by a strategic meeting with the government and members of civil society who were to attend the CSW in March.
As any other first timer I was pretty much excited about 59th Session of commission on the status of women (CSW) as it was a historic 20th Your review of the milestone laid for women in the form of the Beijing conference in 1995. The excitement didn't last very long as I was disappointed on the very first day of CSW; it wasn't strong enough to guarantee the right of women in terms of her bodily autonomy. Things were glum for me even; after the 20 years of establishment of the platform of action the declaration failed to address the basic fundamental human right of women, the right to decide on her sexuality and make her reproductive decision by herself including termination of unwanted pregnancy guaranteed by access to legal and safe abortion services. The role of women human rights defenders and their contribution in advancing women's right across the globe was largely ignored not only in the political declaration but also in the working method negotiation spaces. Amidst these dejections, I received a silver lining in the form of my country statement and its commitment in international arena to advance Sexual and reproductive health and rights of women and girls. Nepal's further acknowledgement towards the burning issues of climate change and need of Beijing POFA to interlink with upcoming sustainable goals was also praiseworthy.
Hundreds of side events from organizations all over the world working for women in line with twelve critical areas for the Beijing platform of action were difficult to trace in the beginning. As Prochoice, I tried to attend those addressing the SRHR of women, especially of that of young women and found less of these spaces belonging to me. I also encountered many women against women in those spaces. For me it was so ironical, when these women were identifying themselves as one working for the right and welfare of women, but yet so against the very fundamental right of women and girls, the right to decide over one's body. It was honestly very hypocritical for me.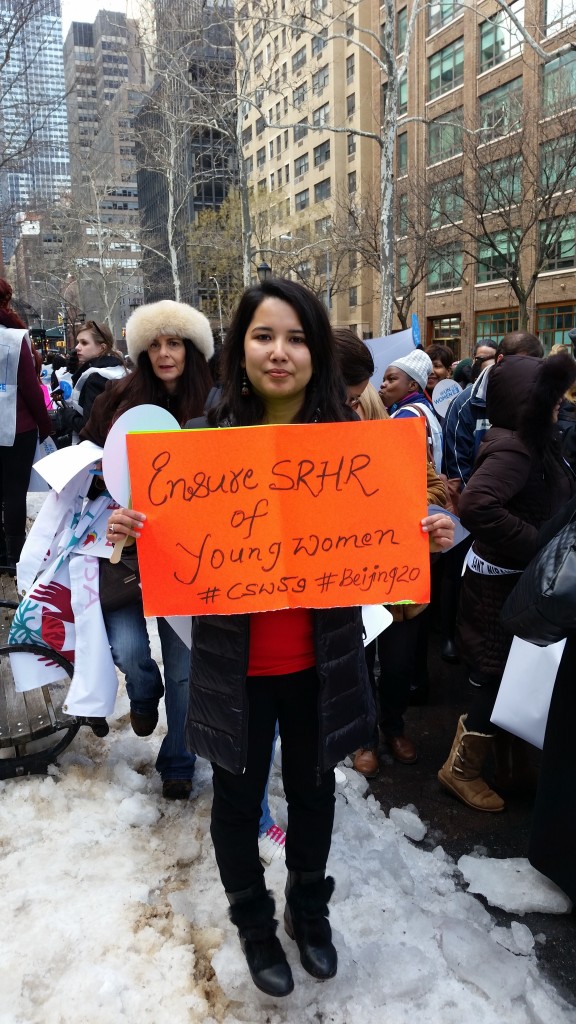 Yes, even after the 20 years of Beijing declaration, it is very disappointing to say that no single country in the world has achieved the gender parity. I was astounded to find a practice of swapping of one right of women and girls over another in these negotiation spaces. Over the years, sexual and reproductive health and right has been the most debatable topic and given very less emphasis during the negotiation. I often wonder as how is the welfare of women guaranteed when they have no decision over their own body? With this ignorance of the majority of the states to fully ensure the right of its citizen by reducing the gender biased discriminatory laws gender equality and women empowerment will always remain an illusion. But as youth champion, a hope was instilled in me and I still have that flickering ray of hope for which I will pledge to strive now and in the future in my individual capacity, not only for the women of my country, but for women worldwide to speak for their rights, the basic of all; right to ones bodily autonomy. I have a dream, a dream to be part of that CSW in a future where SRHR of Women is acknowledged with full consensus by all the member states.
(917)