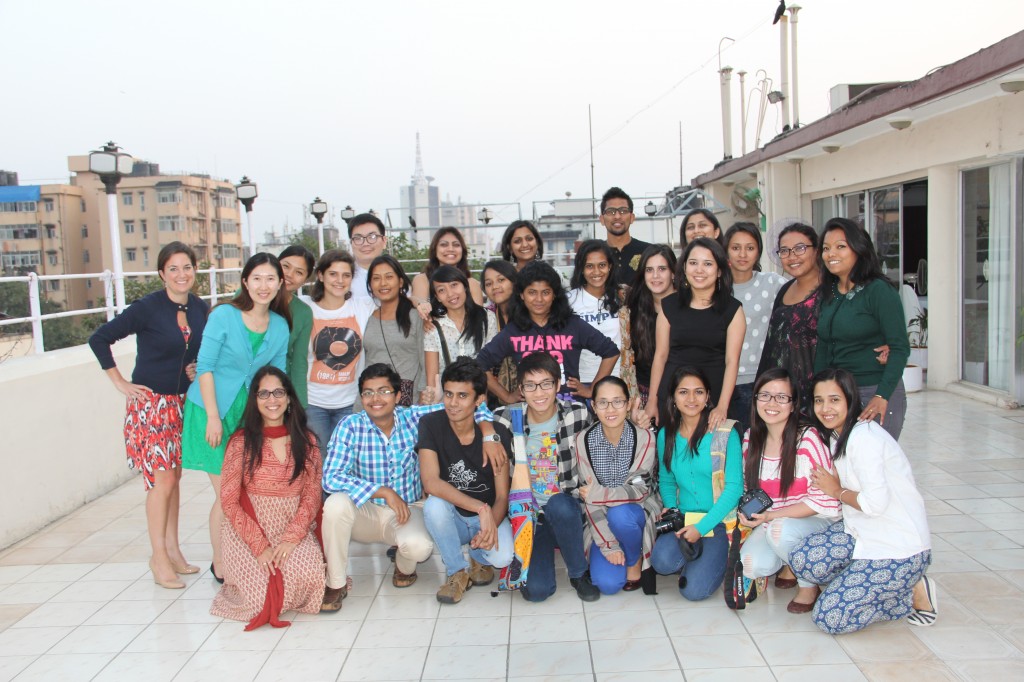 How does pregnancy occur and how can unwanted pregnancy be prevented? What is medical abortion and how is safe and surgical abortion conducted? What are the methods of contraception and abortion and what are the key ideological debates and misconceptions around these issues? These were some of the key issues discussed by Dr. Suchitra Dalvie along with Rola Yasmine and Smriti Thapa on day 2 of our 3rd Youth Advocacy Institute.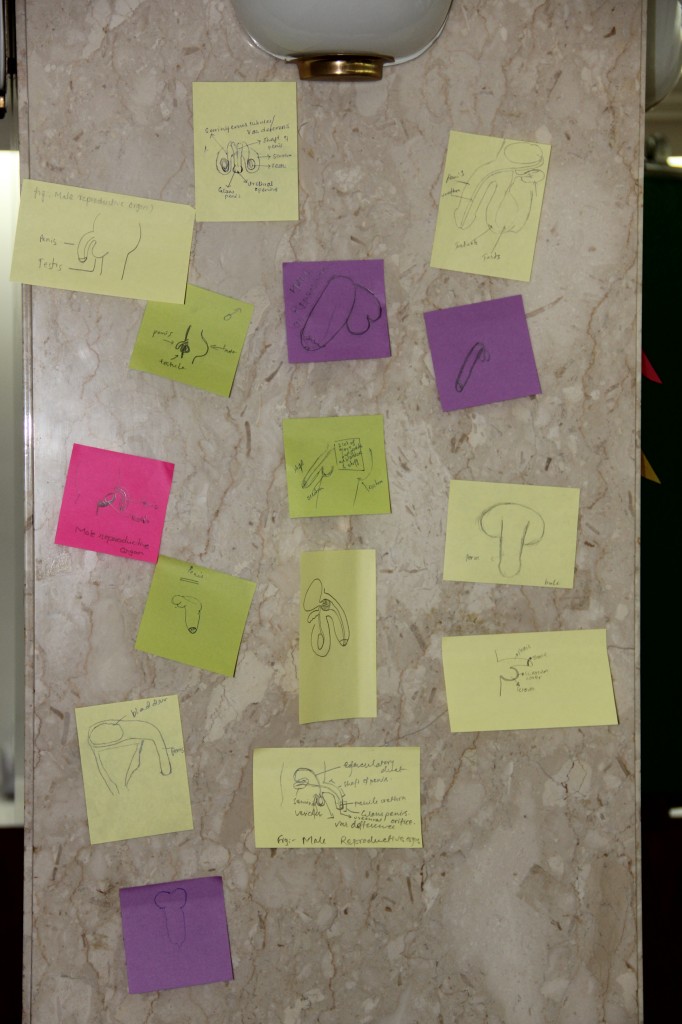 To facilitate the discussion participants were asked to draw the female and male anatomy- internal and external systems and take a look at the drawings; later Dr. Suchitra explained in detail parts of the female and male anatomy. The session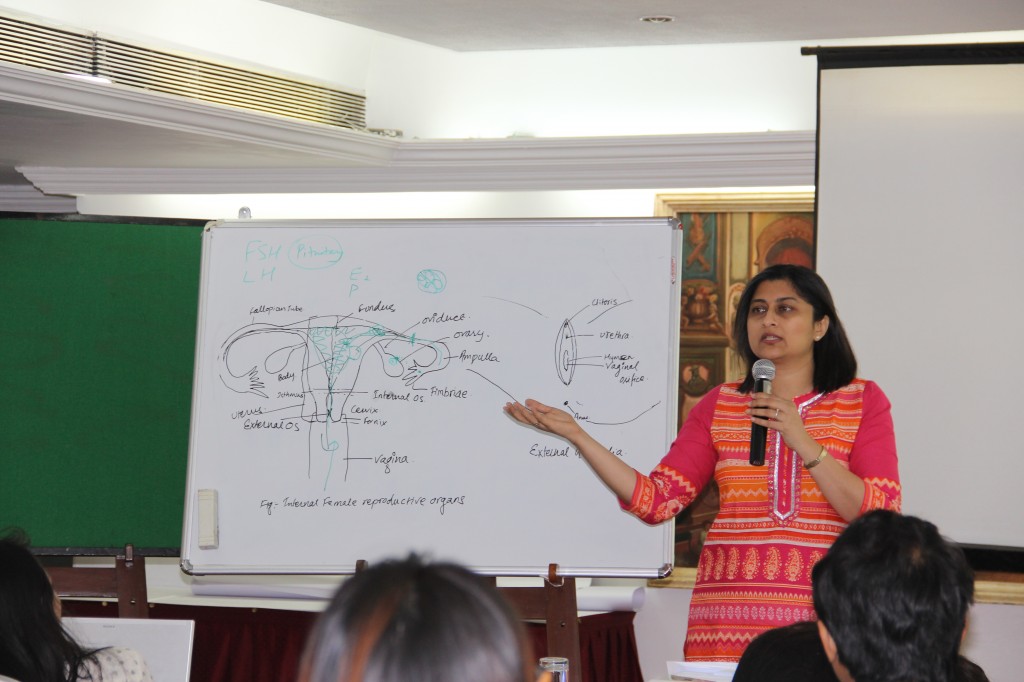 saw very interesting discussions around issues such as hymen and its relevance to the concept of virginity. How do you find whether a woman is a virgin and why we don't bother about men's virginity? The session enabled participants to understand the interlinkages between reproduction, patriarchy and gender power relations.
Ta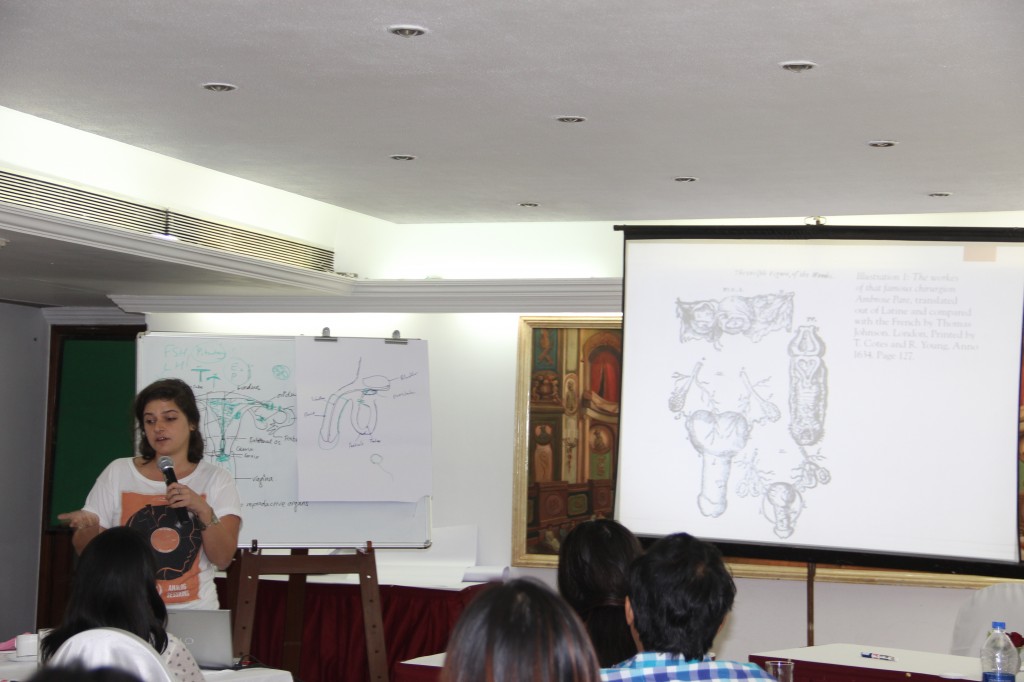 king the discussion further Rola talked about pleasure and she showed the participant's historical images of female reproductive system and explained how they were made to look like an inside out image of the male reproductive organs. The purpose was to take the participants through different images of the female reproductive system and help understand their bearing in historical context. In the initial images that were being drawn by men in medical books, the clitoris was completely missing and it was only with the introduction of feminist drawings that female pleasure & sexuality were recognized. This session led to very stimulating discussions on pleasure, female contraception, masculinity and male performance. Questions about the 'G spot' led to much discussion and some amusement!
The next session on Abortion laws in Asia gave participants an understanding of the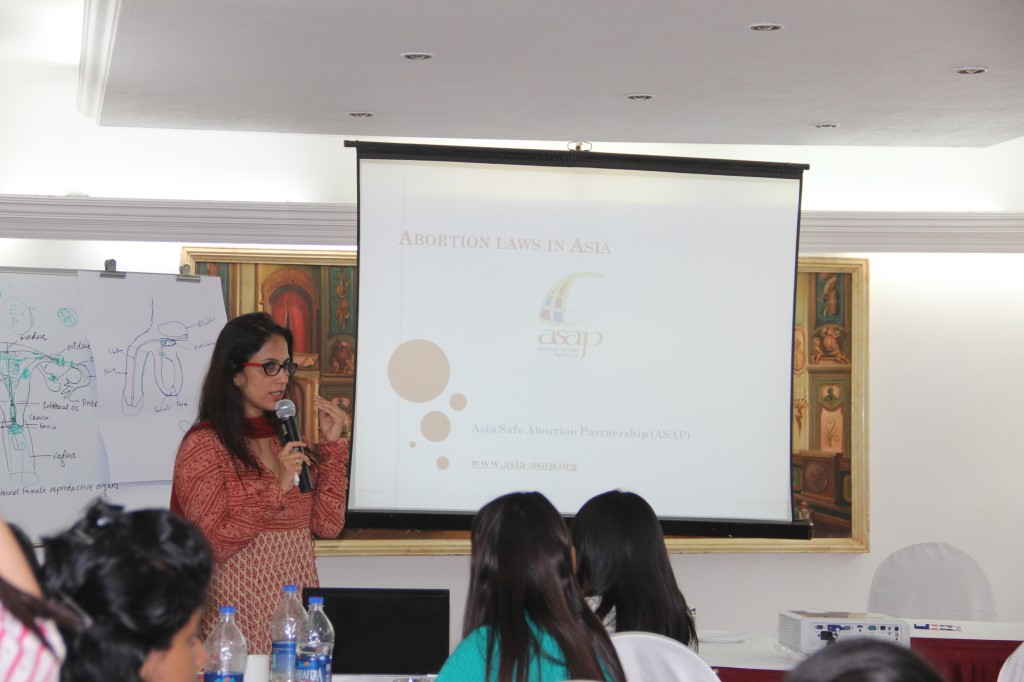 implications of law and its impact on services. The session was facilitated by Dr. Shilpa Shroff along with our youth champions from the earlier batch– Smriti, Sarah Jane and Preet. It also helped participants to understand the barriers created by laws and practices of safe abortion services and gave an overview of positive amendments to country laws which would facilitate access such as in Nepal.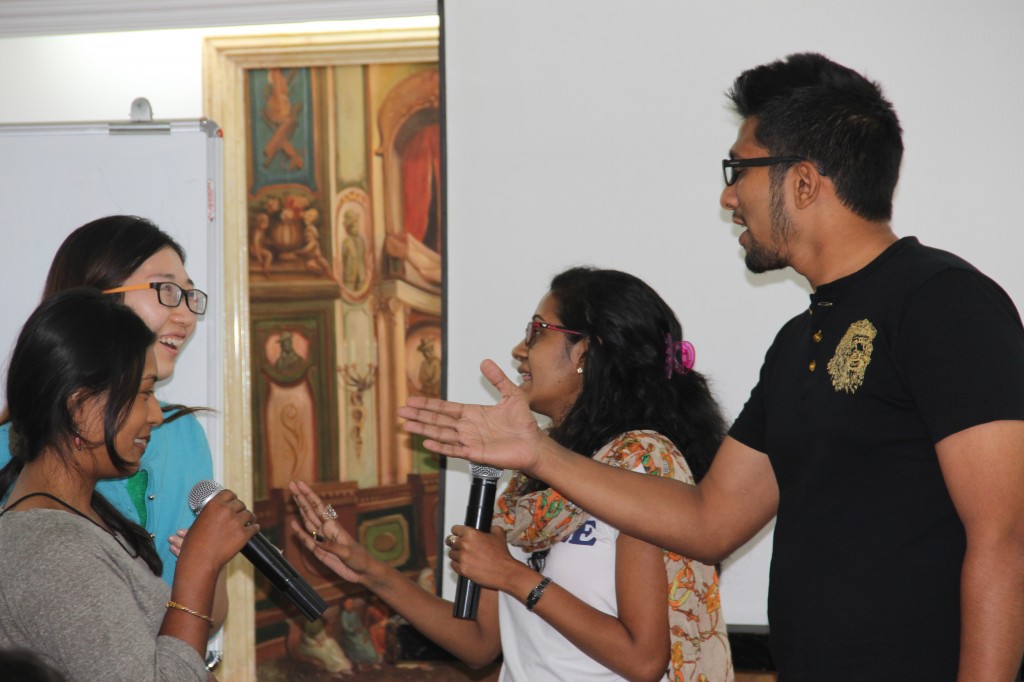 After lunch we moved to a very interesting session- 'What it means to be pro-choice' which was facilitated by Dr. Suchitra Dalvie along with Sarah Soysa and Yu Yang who are also Youth Champions from our last batch. We started with a role play where participants were given specific situations where they had to defend their choices. A lot of thought provoking discussions were generated through this exercise. The idea was to arm the participants with arguments when they advocate for safe abortion as a choice and a right for women, it also helped them to learn how to communicate clear messages about pro-choice issues.
We ended the day with a 20 minute clip from the film "Unborn in the USA' where the filmmakers show a bunch of "pro-lifers" trying to convince a rape victim that the abortion she had was wrong. This was followed by a brief discussion on pro-life/ anti-choice lobbies.
Tomorrow we will start with very interesting discussions on communication and communication strategies. Keep reading for more updates, we would also love to hear your view and suggestions. We are also posting photos on facebook- connect with us on https://www.facebook.com/AsiaSafeAbortionPartnership
(841)