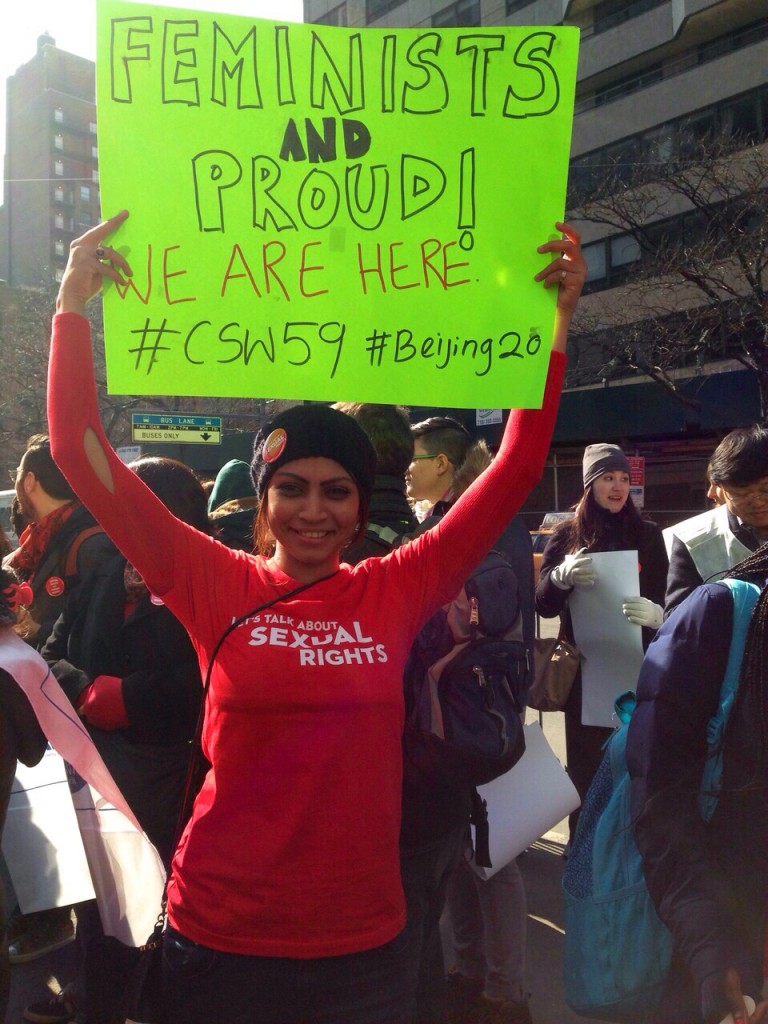 With the support of International Women's Health Coalition and Asia Safe Abortion Partnership I received a small grant to conduct the first ever Beijing+20 youth review on Sexual and reproductive health and rights (SRHR) and Gender equality in Sri Lanka. It was super exciting to participate at the 59th Commission on the status of women (CSW), especially after meeting the government delegates to the 59th CSW from Sri Lanka and presenting the Youth statement we came up at the first ever youth review. The government delegates including the Women's affair minister expressed the interest to support Comprehensive Sexuality Education which was not only highlighted in the Beijing+20 youth statement on SRHR and Gender Equality but also explicitly included in the National Youth Policy in Sri Lanka. I was also thrilled to present and speak in two panels with amazing speakers including the UNWOMEN Executive Director. The speeches and presentations went well; there were a lot of rich discussion and Q and A sessions after the presentations which motivated me and encouraged me. I was thrilled about the whole presenting experience! But…
Did the 59th CSW meet my expectations as a young feminist? Was the 59th CSW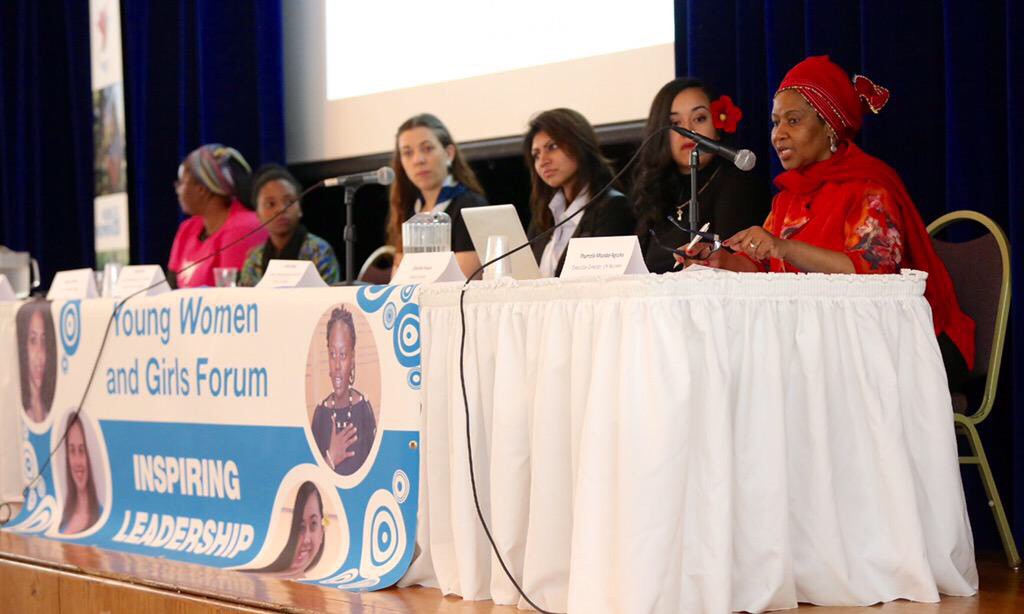 progressive in terms of SRHR? Did the 59th CSW come up with policies to address punitive laws against women restricting their access to health services including safe abortion? Did the 59th CSW come up with mechanisms to hold governments accountable? Was the 59th CSW progressive towards ensuring rights of SOGIE? I would say "No, It wasn't". From all the 9000 CSW participants this year I am sure all human rights defenders and feminists were feeling exactly the same. DISSAPOINTED! Women's rights and feminist Organisations were excluded from the process of negotiating the political declaration and also from the working methods resolution (WMR) and as expected Young feminists were further excluded from the whole process. The 59th CSW was indeed a step backwards for women's rights. This year's CSW was supposed to assess the progress of Beijing platform for action which was adopted in 1995 and step towards Sustainable Development Goals (SDGs) as 2015 is the year where Millennium Development Goals expire along with post 2015 frame work. Although human rights of women and girls were more and more restricted in this space which is clearly reflected when you see the watered down declaration that came out of 59th CSW. It is outrageous and disappointing to see how several UN states hold us all back in moving forward in the rights discourse ensuring justice for all.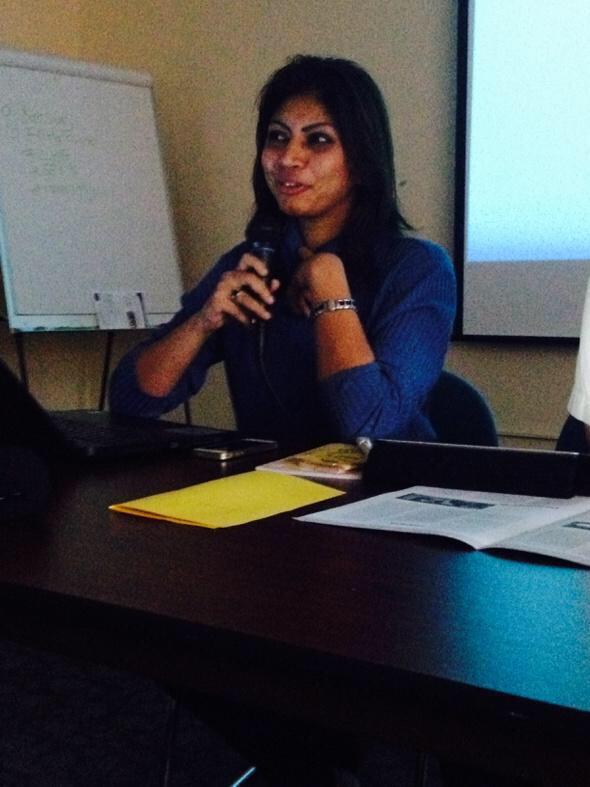 I as a young feminist and a first time CSW participant I was hoping to get a lot more out of this CSW platform but all I got to do was to go to side events just like in a conference. Nevertheless most side events were absolutely admirable sharing progressive stories of women's rights activists and young feminists in different contexts. Following the first disappointing week we, young people decided to come up with a young feminist statement for CSW 59 to pressurize to hold our governments accountable and yes we did!
http://iwhc.org/resource/young-feminists-statement-for-the-59th-commission-on-the-status-of-women/
We launched our statement with a tweeter dialogue trending with more than 3000 tweets within 30 minutes where many young feminsits all over the world joined us to launch the statement and hold our governments accountable. This was the pinnacle of my CSW experience, to see amazing young feminists getting together to come up with a solid statement and more than all to initiate it and lead the process!
NOTHING ABOUT US WITHOUT US! I still remember the slogan we put on our placards,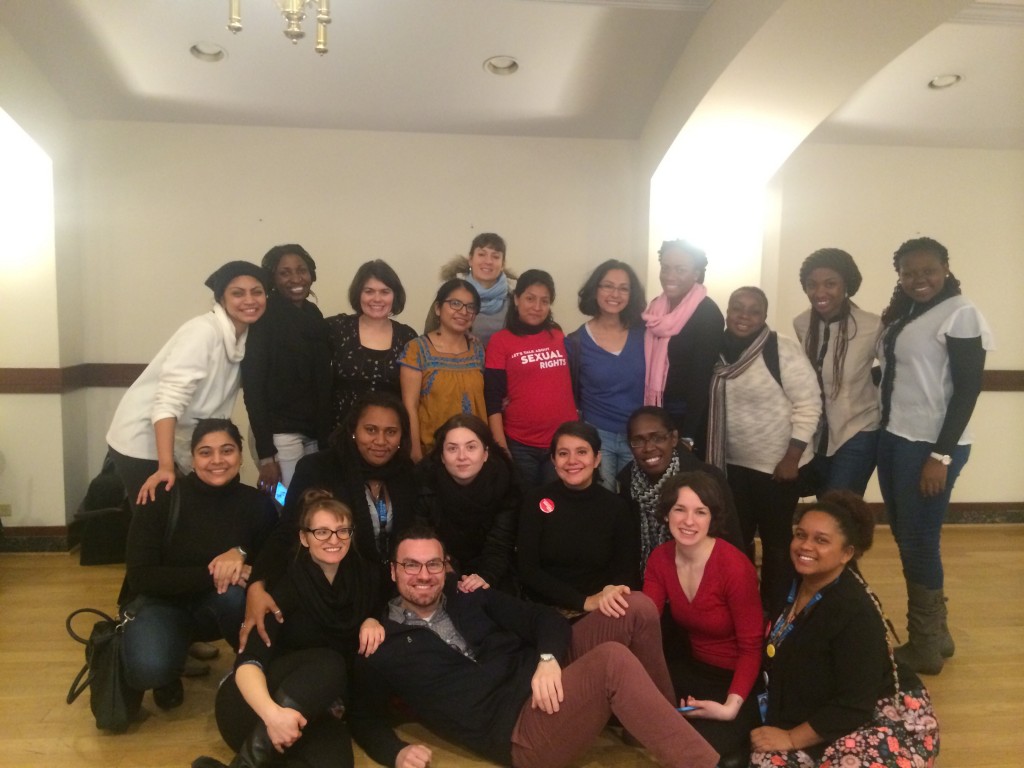 the words we screamed while marching on the 8th of March in New York with other feminist and human rights defenders at the CSW on International Women's Day and it really has to be that! We need to be included, well participated and recognized at the CSW negotiations, enhancing the roles of civil society and feminist organisations. We need to keep monitoring and holding our governments accountable in the SDG process and post 2015 process. We need to achieve these said targets and adopted declarations at least in 2030! What is the point of setting targets, adopting declarations and signing treaties if our governments are not achieving them or working towards those targets respecting choice and rights of people? In 2015 why are we going backwards? It is seriously the time we are included in spaces where decisions are being made about us!
No decision can be taken about us without us! It's simple as that, because we know what we need, what we want, what's urgently called for. Nothing for us without us!
(1064)