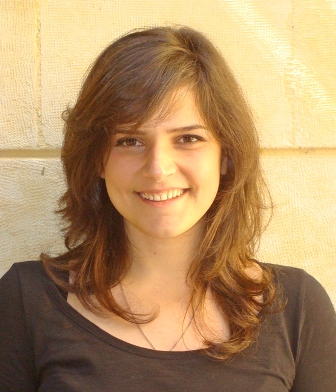 Rola Yasmine, is the founder of The A Project (www.theaproject.org) in Lebanon. She is a trained Registered Nurse with a background in Sexual and Reproductive Health Research. She started the A Project because she felt that there is a need to look at sexual and reproductive health and services through a gender lens and feminist politics. She works closely with ASAP. In Rola's words, "The A Project really is not abortion centric at all. But the A Project is a Hotline to talk about all things to do with sexuality and gender so you don't get a washed down answer on how effective a condom is and it's 3% failure rate. But you talk about the politics of how it's really difficult to negotiate it sometimes. So it is to have the conversation within feminist politics. We also do trainings for health care providers."
ASAP: Can you talk about the inter-linkages between sexual violence and abortion rights in your work with displaced/refugee women?
ROLA: I think actually focusing only on sexual violence may not necessarily be the only angle to talk about displaced citizens and violence against women. I think to some extent people want to see more of sexual violence in refugees because you want to pity women in terms of their position in that they are victims of sexual assault more often (which is true). But I think in terms of talking about violence against women, there is so much violence against women who are displaced that is not necessarily sexual by nature.
I think that institutionalized racism and xenophobia limit access to reproductive health services and limiting refugees' access to all sorts of basic services that they used to get at home is violence against women. These are services that exist specifically for women and when you are purposefully removed from that basic right it is very violent. So there is so much violence against women that is not sexual necessarily that refugees feel just because they are women and a lot of it has to do with their reproductive health and with abortion services.
If you are a refugee, or your Palestinian or your Syrian or you're a Sudanese woman, you have very few rights as a non-citizen and that in itself is very violent especially now that there is a million and a half people if not more from Syria in Lebanon, a country that is four and a half million so one fourth of the country is refugees.
There is systemic institutional violence in terms of refugee women accessing health and including abortion but also in terms of dealing with the repercussions of war and how they have to take the biggest chunk of it and in terms of how their gender roles put them at a disadvantage in that they have to be everything that the family needs.
ASAP: Can you give specific examples of refugee women's experiences while seeking sexual and/or reproductive services?
 ROLA: It's really violent when women tell me that they go to pharmacies to get contraception or to get misoprostol and pharmacists harass them not because they want to do abortions but because they are Syrian, suggesting to them "is this really the time for you to be procreating?" is the kind of sentiment they get not only from pharmacies but also from physicians, and midwives and doctors, not only Lebanese but also Syrian doctors and midwives in the middle class. So sometimes the conflict is even internal. There is a class difference, so there is the educated versus the uneducated and people assume that the uneducated don't know how to have protected sex or that they don't see the value in it, which is not true. There are two faults in that, one is that the educated middle class do not see that even in the middle and upper classes people have unprotected sex all the time and that women become pregnant and have unwanted pregnancies, they just have money enough to cover it up. They have money enough to keep it quiet and they don't have to air out their "dirty laundry." The lives of people in poverty are just so exposed and so transparent so it's so easy to point at them and say "wow you guys are really behind." But if you removed all that access and all that privilege from the middle and upper classes you would see similar things, so there is that kind of prejudice.
ASAP: Can you talk about women's experiences accessing abortion?
ROLA: Mostly people who are displaced are treated like they really have no idea of what they are doing and so pharmacists are really harsh on them, it's quite difficult to get access to medical abortion. People smuggle it in from Syria actually. But the issue with that is that how they take it is actually not the protocol that gives you a more effective termination. So that's quite upsetting. We have met a lot of people who have had that. They have had cytotec but it doesn't work. Sometimes people pay ridiculous amounts of money – ridiculous in relative terms, like you make $200-250 a month, may be that might be a lot in some places, but here your rent may be $200 and in the camps, in the places where the door is broken, and rats are walking in where its very poor living conditions and it still costs $200 for rent. And then you want to buy Misoprostol and it costs $50, that's almost not worth it. Sometimes people have said you know what I'd rather keep the kids instead of paying $100 for methotrexate injections or to buy Misoprostol. For some people the short-term value of not losing a $100 right now is bigger than how to pay for all the costs of keeping this child.
One Syrian woman from the North, she was a widow with 2 children, one with a serious health condition, Hydrocephalus, but it was untreated. She married again, thinking that "may be I need to be married to take care of my children." So she married a divorcee and he handed his kid to her to take care of him and they were all living in the camps. He was quite violent and severely abusive and would keep threatening her with divorce although he gave her nothing. She was looking for an abortion, but it was a little difficult. Because she is from the north and she went to a few gynecologists and she is quite clever actually so she pretended that she wanted the pregnancy and she wanted to know how far along she was and didn't say anything about termination because she knew she would kind of get escorted out. When she finally asked for termination, she faced resistance, and generally women who are veiled are judged on a few levels.
There's usually a financial benefit when women get married at least that's what they are thinking when they are displaced, and widow right? So they think there's a benefit. The benefit is there's somebody at home, there's a breadwinner. But most of the time women in that situation get really exploited into unpaid labor. So they get remarried thinking that this guy is going to take care of them. Most of the time this guy is not really working, not trying to bring home money or take care of family issues you know that gender issue of men and what they try to sell into patriarchy that you know we will be your care takers. You know what they do is they have a lot of masculinity and they are very authoritative, but they are just kind of collecting wives to serve themselves as lords of their home.
And at this point this is a guy who lives in a tent in the North. He is also Lebanese so he is not really benefiting her in any means. He used to beat her quite severely and she had needed an abortion and started taking all sorts of over the counter medication. She couldn't find a way to actually do it (terminate) and it was quite bad and it was really tricky for her to come down all the way to Beirut because you know also with people who are displaced they don't know where they are. They have no benefits of the geography. It's not anywhere that they can recognize so everything sounds new. It's like going to a new place. If you are a tourist it's exciting; but if you are trying to get food and water it's a different story.
A friend of hers who was also widowed and unmarried, had also been raped in the camp and were trying to terminate and it was really difficult for her because she was unmarried. The first question in people's minds is; so how do you justify the pregnancy out of wedlock? She couldn't tell people that she had been raped because it was a powerful guy apparently in the camps. He'd been to jail a few times for drug selling and dealing and people were just a little bit afraid of him and she can't explain rape. Because when you tell people you were raped, they will think may, be she was doing sex work because a lot of people are blaming Syrian women for sex work at this point. In her case for example, she refused to drink water for 2 and a half months because she thought she could dry out the pregnancy because she knew there should be water for the amniotic fluid. So she thought if she drank less she would terminate. She was very malnourished. She took deworming medications. She took anything that was over the counter as well. And she was still terrified that the guy would come back and that he had claims over her body because he had raped her. She is super tough. She blamed herself for not fighting the rape properly, which is ridiculous. She didn't even think about the trauma of rape she was just thinking of 1. How do I get rid of this and 2. How do I take care of my kids?
Watch This Space for more conversations with Rola Yasmine!