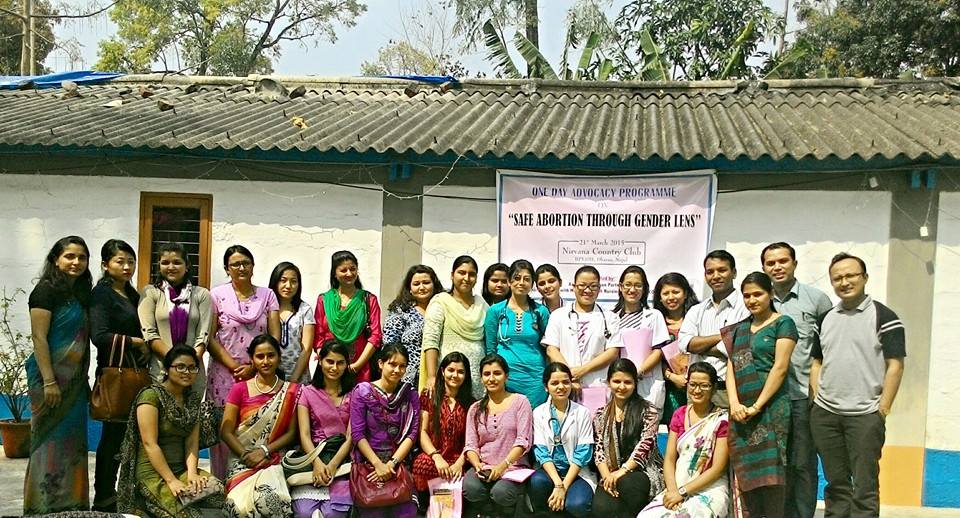 Youth Champions Anu Thapa and Smriti Thapa conducted a one-day advocacy program at the Nirvana Country Club, Dharan Nepal on 21st March 2015. The program was the first phase of a project further conducted with the support of B.P. Koirala Institute of Health Sciences. The main purpose of this project is to sensitize young nurses/midwives and doctors who are providing abortion services and to understand abortion through a gender lens, in order to motivate them to provide more culturally congruent and women centered right-based abortion care. 32 people participated in the program.
Dr. Mohan Chandra Regmi, Additional Professor and chief guest of the program highlighted the need and importance of such program for young provider.. Ms. Pramila Rai, a Lecturer in the College of Public health, BPKIHS introduced the concepts of gender and sex. A very interesting small group activity was conducted where participants were divided into two groups and asked to imagine that two aliens came to earth and want to be a man and a woman and ask for suggestions. The participants were so enthusiastic and gave their views like the man wears jeans and woman wears skirt and other typical answer about how society expects men and women to behave. This led to the next session on gender and power relation, highlighting issues of sex selective abortion and the patriarchal society.
Most of the participants were familiar with the sexual and reproductive health but were not sure regarding the rights. This has a deeper implication as how the provider is often unaware regarding the rights of the client. This also reflects how medical and nursing curriculum lacks the chapters on gender, sexual and reproductive rights and further largely ignores the importance of rights of client.
We shared a video regarding traditional abortion methods in Achham (A remote far west district in Nepal) were displayed. The video was started with the story of Sushila Jaishi who was forced to fight with death in the district hospital for 16 days. It was a heart-wrenching story, which highlights patriarchy, stigma, and lack of awareness, unavailability and the tradition. Even with the legalization of abortion in our country, unsafe traditional methods are still in practice in most of the rural areas.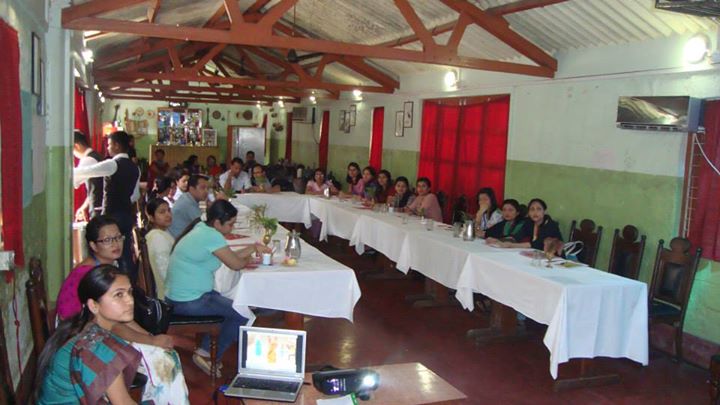 We had a session on values clarification facilitated by Mr. Mazebul Alam fromm Ipas and then a very interesting session of prochoice and prolife was kept in the end.
The second part of the project had been to be held in Kathmandu in 2nd May which then was postponed due to tragic earthquake of 7.8 magnitude in April 25th and following other major earthquake 17 days after that.
We will be in touch with more when we are able to complete the project!
(794)